I have recently moved out of my parents house and into the "big" city of Appleton, WI. Now, with the house I'm living in at the moment, it's fairly tiny, and basically doesn't have a front porch. I take a look at my neighbors and some have all different sizes of porches, but they aren't taking advantage of the space they have. What my "front porch" consists of is a cement walkway from the sidewalk, 3 steps, and wrought iron railings. Even though that is a very small space, I thought, "why can't I still decorate this small space cleverly?" I hope some of these tips help you out and make your porch a little more welcoming!
Greenery 
One of the easiest ways to bring your small porch to life, is to add a little life in it! By that I mean, add some greenery! Plants and flowers are a great way to catch by-passers eyes and make them think, "WOW!" My mother and I are always looking at houses with a little extra effort put into the flowers around the house or on the porches. If you're not a very good plant grower, fake flowers and greens will work just as good! Give some greenery a try!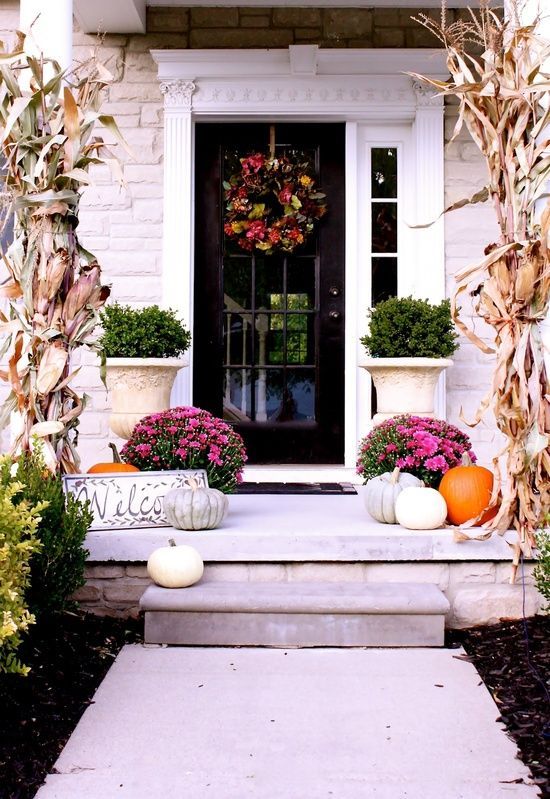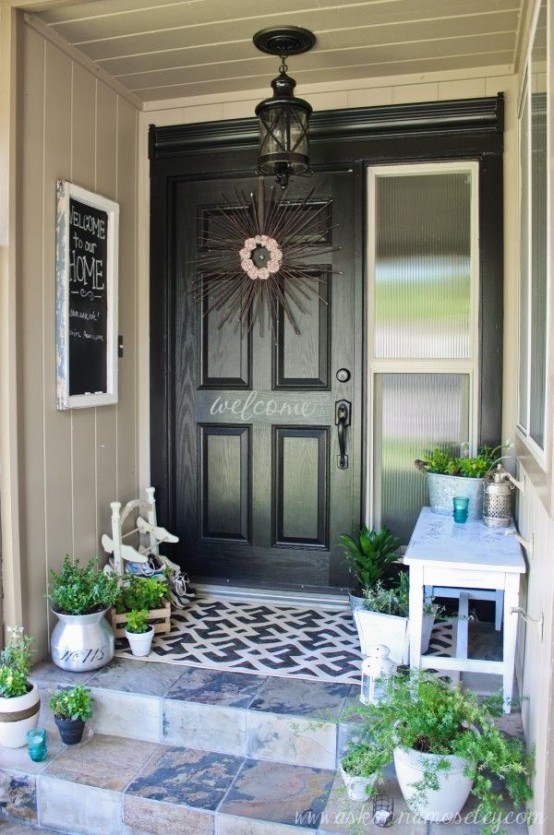 Add Color!
I'm a huge fan of color and as the seasons change, more opportunity for different colors! With spring just around the corner and summer hopefully not too far after that, playful colors are a guaranteed way to brighten up your porch space! Dig into your memory of when you were little! Remember all those colorful Barbie clothes? How about those bright colored race cars? Bring those colors back to life and into your porch setting!
Make it Friendly
Whether your porch is big enough to have a cook out, to just sit at, or just enough room to put a couple of potted plants on it, you want to make sure your porch area is welcoming. Picture that old neighbor who always sits in the chair rocking away, and saying hi to anyways who walks by! You get that sense of welcome and that's what I think is the most important key to having a great porch, no matter the size!
Images found on Google.
Please check out our outdoor furniture to complete your front porch! 🙂
My name is Wendy and after leaving a stressful career, I am on a journey to a simpler life. I have started a business called The Simple Life Decor (thesimplelifedecor.com) specializing in mid to high end cottage style furniture and decor for cottages and primary homes. My blog is focused on living a simpler life whether it be through creating a serene environment in your home or simple living tips! Subscribe to my list and shop TheSimpleLifeDecor.com!
Connect with Me